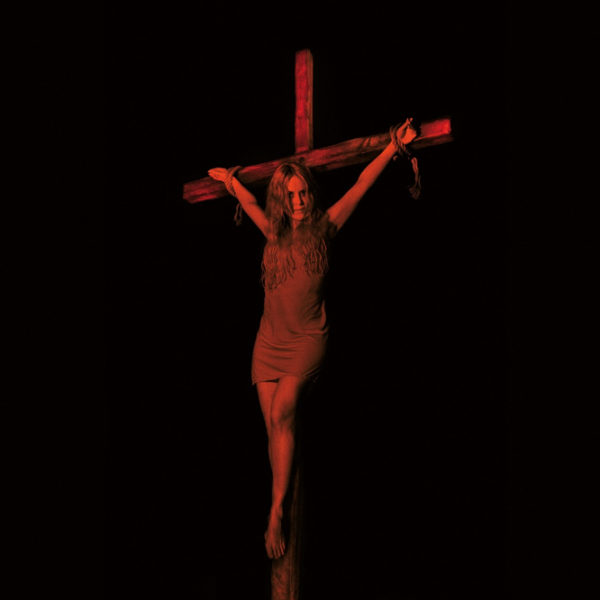 Lucifer – Lucifer IV
With Lucifer releasing albums of a consistent style at a workman's pace, it's easy to overlook the underlying trajectory that's been gradually in motion. There's not much of those Occult Doom roots left on Lucifer IV (Century Media Records) as the band has seemingly completed their transformation from female-fronted Uncle Acid to what sounds like Karen Carpenter singing over KISS riffs. Fortunately, it's hardly a drastic change as Johanna Sadonis' sultry croon and the freerolling grooves remain as common denominators.
I must admit the hooks aren't quite as impactful as the previous albums, but songs like 'Wild Hearses,' 'Crucifix (I Burn For You),' and 'Bring Me His Head' work their way in with a dark, dreamy touch. Anybody who's enjoyed Lucifer's past albums and doesn't mind an even deeper excursion into Seventies Rock can consider this another notch in their belt.
Buy the album here: https://linktr.ee/LuciferTheBand
7 / 10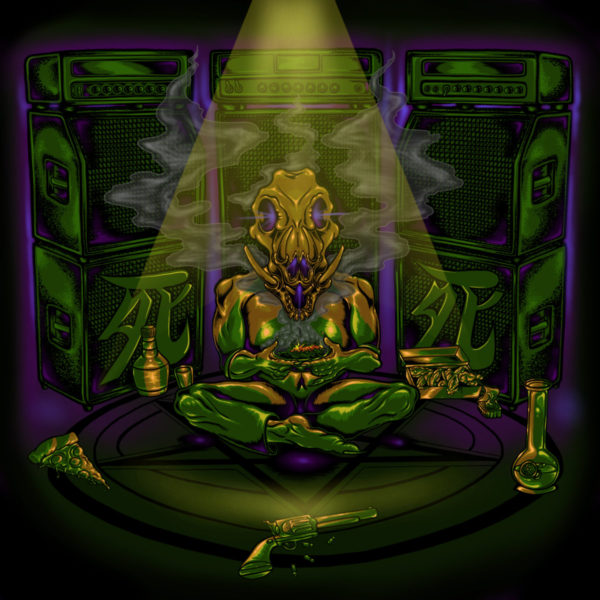 Shi – Basement Wizard
Shi's second full-length album continues down the path of grimy Stoner-Sludge that was last seen on 2020's Depressive Suicidal Stoner Doom. The riffs are as potent as ever with a potentially darker tone that maintains a bluesy southern swagger and the raspy yells remain full of hate. The dynamics seem a little broader than before as songs like the title track and 'High Praise' put in more fluctuating swings and brief spoken bits, but most others like 'The Big Sad' and the closing 'At Wit's End' are content to wash over you with brooding mid-tempo Doom Metal. With bands like Weedeater and Church Of Misery still dragging their feet on new releases and Bongzilla's Weedconsin venturing further into elaborate Heavy Psych, Basement Wizard makes for a solid straightforward listen.
7 / 10
Crop – Crop
The self-titled debut from Lexington, Kentucky's Crop reminds me of Yob in a way. The group has a similarly contemplative approach to Stoner-Sludge with the rhythms largely opting for a downtrodden trudge, the guitars show off some thoroughly suffocating fuzz, and the wheezy yelps have an almost remorseful edge. This is most apparent with 'Leave,' which injects a great deal of pathos in a surprisingly impactful chorus. 'Vultures' is another strong highlight with a more aggressive bashing comparable to Conan and 'Blindspot' periodically slips in a few clean filters. One can imagine subsequent releases fleshing out their sonic palette even more, but this is a strong first impression.
8 / 10
The Lucid Furs – Damn, That Was Easy!
The Lucid Furs' third album adds a few new tricks to the Detroit group's Blues Rock core. Songs like the one-two punch of 'Right On My Level' and 'Five Finger Disco' bring more in your face structures to the forefront and prominent trade-offs between lead singer Karen O'Connor and the backing vocalists while the closing 'A One Time Investment' dials into a full-on Acoustic Rock treatment. The songs in between also put in their share of varied moods as 'Lying Again' and 'Another Page' follow in the slow, somber footsteps of 2019's No God? No Problem while 'Pull The String' and 'Follow Me' put in more upbeat Hard Rock.
There's a very off-the-cuff attitude throughout Damn, That Was Easy! (Argonauta Records) that ensures the album lives up to its sassy title. This sort of spontaneity may take a little more time to feel out than the previous album, ironic considering its somewhat shorter runtime, but it plays well into their endearingly eccentric style.
Buy the album here: http://www.argonautarecords.com/
8 / 10
CHRIS LATTA