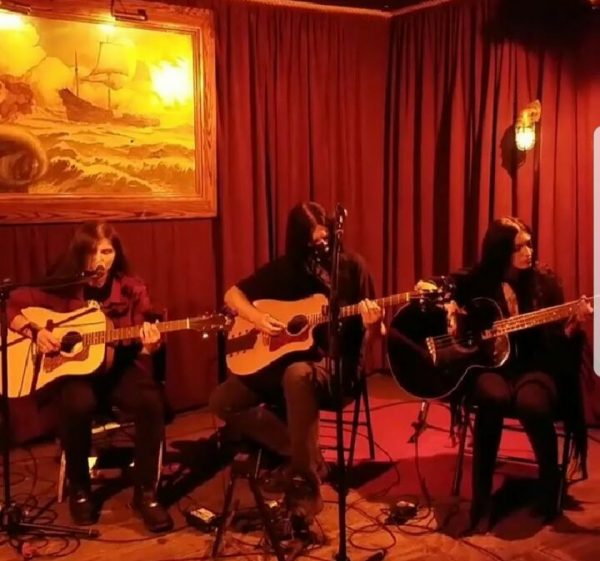 Prophecy Productions has made available five represses from Black Metal icon Xasthur. While Xasthur has evolved as an artist and perform over his career adding a folksy Appalchian flair to his grim USBM style, these early albums – A Gate Through Bloodstained Mirrors, Ominous Fates, Subliminal Genocide, Defective Epitaph, and Portal Of Sorrow are genre classics. Pre-order these now at the link below.
Few artists shaped the world of DSBM the way Xasthur have. Their iconoclastic presence in the 2000s shaped the genre and dragged listeners down into new levels of darkness. The iconic quote, "Hey, you know, here's a few reasons for you, listening to this, you might want to look into dying and killing yourself." frightened a generation.
Now we've repressed five of Xasthur's classic black metal records on vinyl. See them all here: https://www.lnk.spkr.media/xasthur-reissues
We've pressed, "A Gate Through Bloodstained Mirrors", "Ominous Fates", "Subliminal Genocide", "Defective Epitaph", and "Portal Of Sorrow" on gorgeous vinyl editions. Each record is available on classic black vinyl as well as its own unique color variant. These are the highest quality Xasthur re-issues in years and the ultimate way to experience these all time classics.
Examine your inner darkness, and your own suicidal desires with these nihilistic journeys into the void. We've worked hard to present the bleak voyages depicted within as beautifully as possible. DSBM lovers will be enamored with the care put into these pressings with high quality art and exquisite sound.
Remember – with the ongoing vinyl shortage, odds are these won't be repressed for a very long time. So if you want yours, act fast and pick up a copy here: lnk.spkr.media/xasthur-reissues