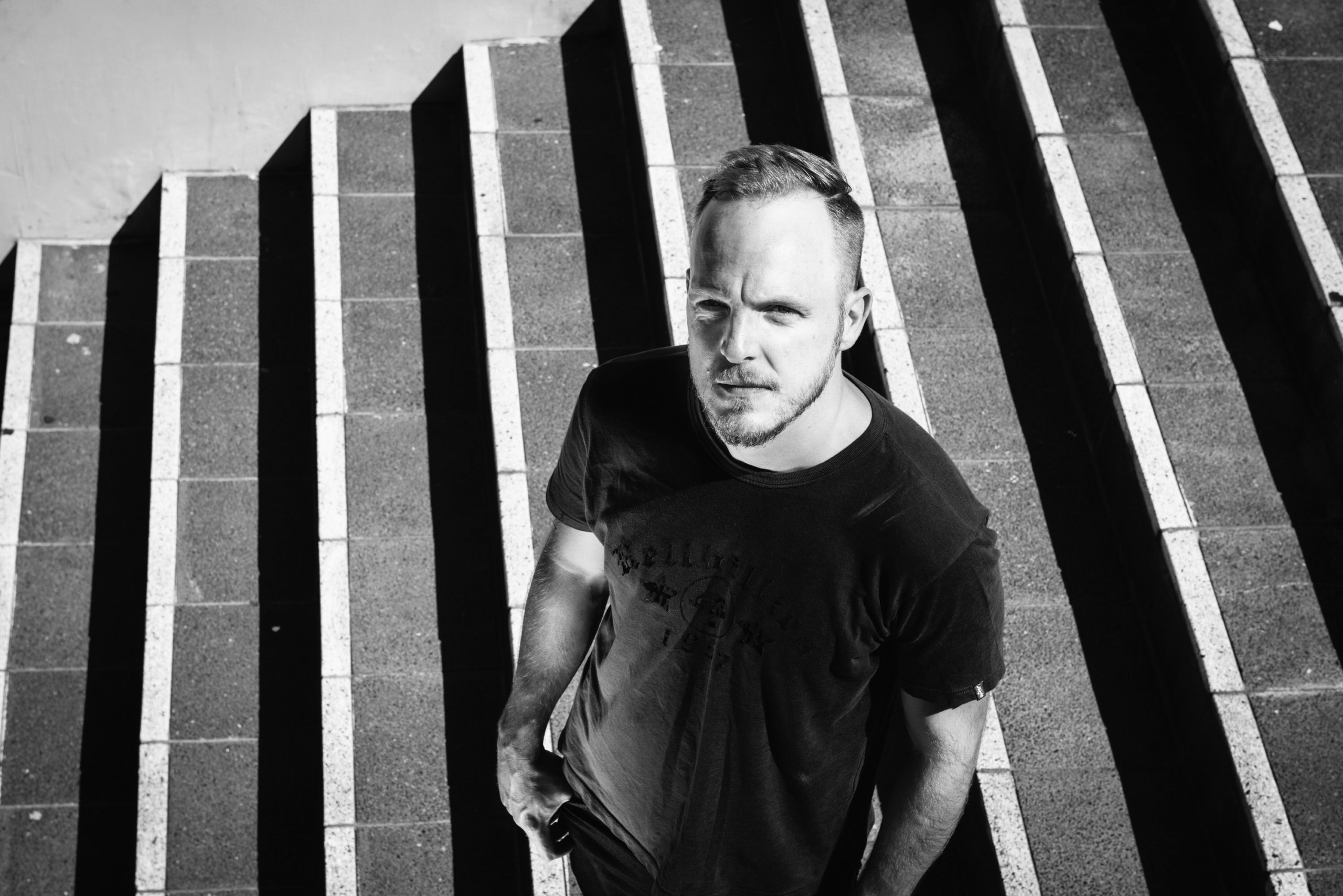 German post-Rock solo artist Gideon Kretschmer releases music under the moniker Lava Suit. The multi-instrumentalist and vocalist writes alone but likes to collaborate with artists across the globe, including Ramon Rabie from Thailand on Lava Suits' latest two singles, including "Follow" the new single out now via HopePunk Records. Tying together threads of emotions drummed up with laconic beats, synths, amazing layers of guitars, hypnotic melodies and his entrancing vocals, Kretschmer creates a sonic landscape to spirit you away to another dimension, inside your mind. Today we pair with this incredible artist to share the cinematic style video for "Follow" which you can watch right now below. 
Says Gideon, "Follow is an ambient trip of melancholy and emotion and deals with the challenges of navigating the complex paths of life, and how difficult it is to walk the path alone. The search for companionship and guidance is a constant need, which is to a large extent an illusion, because ultimately we are alone, and perhaps true strength lies in trusting our inner spirit animal, and setting ourselves free, letting go of fear and embracing the unknown" 
The songs' lyrics, written in collaboration with acclaimed author Ramon Rabie, is a core element to the songs' theme and meaning, and the video provides the perfect visual storyboard to bring these lyrics to life.
"The video tells a story of a woman and her companion dog, navigating misty forests and pathways, looking for the light at the end of the darkness. The dog is set free, running ahead to find the way, which is perhaps the liberation both need…"
Follow is available now on all digital platforms via HopePunk Records
https://songwhip.com/lava-suit 
Follow Lava Suit:
Follow HopePunk Records: